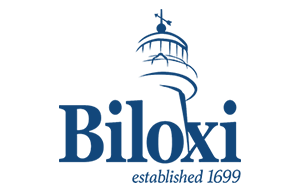 EXERCISE EQUIPMENT FOR BILOXI FIRE DEPARTMENT

Reverse Auction: 15538331
It should be understood that in this reverse auction, your bid will be one price for everything included in the specifications.

This reverse auction is for 9 Stairmasters or equivalent and 9 elliptical machines or an equivalent, (18 machines in total) and the bid shall be one price for all 18 machines and address everything in the specifications, such as the exact description of the desired equipment and other important details described below. Please see specifications.  

Item 1. Stairmaster Gauntlet, 905250-8G-LCD 8 Series, Stairmaster Core or equivalent (9 each) please see specifications.
Item 2. Precor EFX835 V2, with moving handlebars & an adjustable cross ramp, P30, USB elliptical machine or equivalent (9 each) please see specifications.

Additional details to be addressed and included in the bid price is the delivery of the equipment to all 9 Fire Stations, plus the installation and training personal for Fire Stations 1-9, please see specifications. Also, note equipment warranty requirements, i.e. parts, labor, frame, motor etc. Also in the specifications you will find how this process will work from the beginning advertisement to the final bid ending on 2/27/2019. 
 
REVERSE AUCTION BIDDING:
• The real-time bidding interface will appear below at the start date and time set by the owner. If you are viewing this page before the set start time of the reverse auction, you may need to refresh the page in your web browser in order to see the real-time bidding interface below.
• The Central Bidding time listed for this Reverse Auction is the official time for the placement of bids. All bidders acknowledge that this Reverse Auction is conducted electronically and relies on hardware, software, internal and external network speeds, as well as other variables that are outside of the control of Central Bidding. Central Bidding does not suggest waiting until the final seconds to place your Reverse Auction Bid. Vendors are solely responsible for the placement of timely bids.

• For questions regarding automatic extensions of the Reverse Auction time and other Reverse Auction technical information, please refer to the Anti-Bid Sniping section on the Reverse Auction FAQ page.

• When entering a bid amount, you may ONLY enter numbers (and one decimal point if necessary). You MAY NOT enter a dollar sign or comma with your bid amount.
Creator Username:

CBMSKS

Bid Solicitation Start Time/Date:

10-Jan-2019 12:00:00 AM

Bid Solicitation End Time/Date:

13-Feb-2019 10:00:00 AM

Reverse Auction Start Time/Date:

Starts: 6d, 15h+

Reverse Auction End Time/Date:

27-Feb-2019 10:10:00 AM

(

--

)

History:

30 Views

Status

Realtime Event

Action:

Sign-In to Bid
08-Jan-2019 10:34:00 AM
no changes made
08-Jan-2019 10:31:25 AM
Changed the auction from multiple bids to one bid/price that includes everything desired.