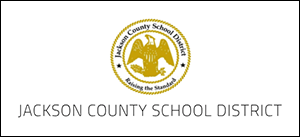 RA CN22.19 East Central Middle School Serving Line Project
Reverse Auction: 23180759
ADVERTISEMENT FOR REVERSE AUCTION
 
 
Effective January 1, 2018, Mississippi Code Section 31-7-13 requires governmental entities to utilize reverse auctions as the primary method of receiving bids.  The Jackson County School District Child Nutrition Department will use Central Bidding as the service provider for the reverse auction for the procurement of:
 
East Central Middle School Cafeteria Serving Line Project
 
ADVERTISEMENT
Notice is hereby given that the Jackson County School District will accept prequalification bids for the cafeteria serving line project at East Central Middle School.  The bid documents and specifications may be obtained from Central Bidding at www.centralbidding.com or by contacting the Child Nutrition Director, Ashley Harris, at (228) 283-3940 ext. 1010. 
 
The Jackson County School District will be utilizing a reverse auction process for the procurement of the project.  A pre-site visit will be required for all bidders.  Prequalification bids may be submitted until 5PM Friday, February 4, 2022 via the Central Bidding portal. After reviewing all prequalification bids for compliance with specifications, the Jackson County School District will invite all prequalified suppliers to participate in the reverse auction.  Central Bidding will provide the prequalified suppliers instructions on the reverse auction bidding process. 
 
The right to reject any/and all bids, waive informalities, extend the prequalification timeline, and to accept the lowest/best bid proposal is reserved by the Board of Trustees of the Jackson County School District. 
 
 
 
 
REVERSE AUCTION BIDDING:
• The real-time bidding interface will appear below at the start date and time set by the owner. If you are viewing this page before the set start time of the reverse auction, you may need to refresh the page in your web browser in order to see the real-time bidding interface below.

• The Central Bidding time listed for this Reverse Auction is the official time for the placement of bids. All bidders acknowledge that this Reverse Auction is conducted electronically and relies on hardware, software, internal and external network speeds, as well as other variables that are outside of the control of Central Bidding. Central Bidding does not suggest waiting until the final seconds to place your Reverse Auction Bid. Vendors are solely responsible for the placement of timely bids.

• If you are viewing a Multi-Line Item Reverse Auction and you do not see the next item for bid once the time for that item expires, you may need to refresh/reload your page. You can do so by clicking the "Refresh" or "Reload" button which is normally located near the Home, Forward, and Back buttons in your web browser (depending on which web browser you are currently using).

• For questions regarding automatic extensions of the Reverse Auction time and other Reverse Auction technical information, please refer to the Anti-Bid Sniping section on the Reverse Auction FAQ page.

• When entering a bid amount, you may ONLY enter numbers (and one decimal point if necessary).

• DO NOT ENTER A DOLLAR SIGN OR COMMA WITH YOUR BID AMOUNT.

Owner/Creator Username:

JCSDAH

Reverse Auction Type:

Single Item

Bid Solicitation Start Time/Date:

12-Jan-2022 04:00:00 PM

Bid Solicitation End Time/Date:

04-Feb-2022 05:00:00 PM

Reverse Auction Start Time/Date:

11-Feb-2022 09:00:00 AM

Reverse Auction End Time/Date:

11-Feb-2022 10:35:00 AM

(

Expired

)

Status

Realtime Event

Action:

Sign-In to Bid
Starting Bid Amount:

$0.00
Current Winning Bid Amount:

$ {current_winning_bid}
Realtime bids history
31-Jan-2022 11:05:28 AM
Corrected date to Friday, February 11, 2022. Added Addendum for Serving Line Specs - Hot Food Well, Frost Tops and Drop In Merchandiser
24-Jan-2022 05:15:19 PM
Revised Drawing Attached; Revised Bid Instructions Attached; Detailed Bid Specifications Attached
12-Jan-2022 04:09:12 PM
Added Attachment - Bid Instructions and Pre-Qualifications Response Form