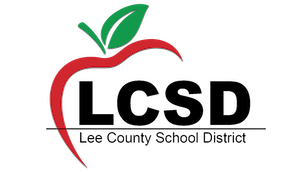 Newline Tru Touch 750 RS Series

Reverse Auction: 72560041
Newline RS+ Series Interactive Boards
 
Bids will be received by an Electronic Sealed Bidding Process administered by Central Bidding at www.centralbidding.com at which time bidding will begin and run until potential suppliers have completed entering all bids.
 
Official bid documents can be downloaded at www.centralbidding.com.  Electronic bids/proposals can be submitted at www.centralbidding.com. For any questions regarding the electronic bidding process, please contact Central Bidding at (225) 810-4814 or info@centralbidding.com. Bid documents will not be emailed separately.
 
Registration with Central Bidding and acceptance of Central Bidding terms and conditions is not optional and is required to participate in this bidding event. No exceptions will be made.
 
Specification responses must be submitted for this event in order to be considered for this bidding opportunity. Specification Response forms shall not contain pricing. Pricing shall only be taken online through the Central Bidding website.
 
Specification Response Forms and samples, if required, should be submitted at www.centralbidding.com by January 26, 2021. Response forms will be evaluated and vendors who meet the specifications will be invited to submit pricing during the reverse auction.
 
No bid shall be accepted or considered after such scheduled time.
REVERSE AUCTION BIDDING:
• The real-time bidding interface will appear below at the start date and time set by the owner. If you are viewing this page before the set start time of the reverse auction, you may need to refresh the page in your web browser in order to see the real-time bidding interface below.

• The Central Bidding time listed for this Reverse Auction is the official time for the placement of bids. All bidders acknowledge that this Reverse Auction is conducted electronically and relies on hardware, software, internal and external network speeds, as well as other variables that are outside of the control of Central Bidding. Central Bidding does not suggest waiting until the final seconds to place your Reverse Auction Bid. Vendors are solely responsible for the placement of timely bids.

• If you are viewing a Multi-Line Item Reverse Auction and you do not see the next item for bid once the time for that item expires, you may need to refresh/reload your page. You can do so by clicking the "Refresh" or "Reload" button which is normally located near the Home, Forward, and Back buttons in your web browser (depending on which web browser you are currently using).

• For questions regarding automatic extensions of the Reverse Auction time and other Reverse Auction technical information, please refer to the Anti-Bid Sniping section on the Reverse Auction FAQ page.

• When entering a bid amount, you may ONLY enter numbers (and one decimal point if necessary). You MAY NOT enter a dollar sign or comma with your bid amount.
Creator Username:

LCSDCC

Bid Solicitation Start Time/Date:

12-Jan-2021 06:00:00 AM

Bid Solicitation End Time/Date:

26-Jan-2021 05:00:00 PM

Reverse Auction Start Time/Date:

28-Jan-2021 10:00:00 AM

Reverse Auction End Time/Date:

28-Jan-2021 11:00:00 AM

(

Expired

)

History:

117 Views

Status

Realtime Event

Action:

Sign-In to Bid
Starting Bid Amount:

$0.00
Current Winning Bid Amount:

$ {current_winning_bid}
Realtime bids history