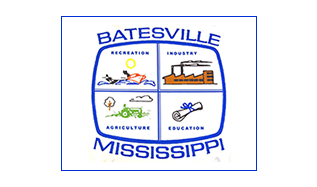 LEASE OF ONE TO FOUR NEW DIESEL POWERED FULLY INTEGRATED INDUSTRIAL TRACTOR LOADER BACKHOES
Reverse Auction: 88858320
The City of Batesville, Mississippi ("City") is requesting bids for the "LEASE OF ONE (1) TO FOUR (4) NEW DIESEL POWERED, FULLY INTEGRATED INDUSTRIAL TRACTOR LOADER BACKHOES."

UN-PRICED BID PROPOSALS will be accepted until the 4:00 P.M., Wednesday, April 28, 2021. 

Bidding will be held by electronic reserve auction at 10:00 A.M., on Wednesday, May 5, 2021.  Electronic reverse auction bids can be submitted at www.centralbidding.com.  Please contact Central Bidding at 225-810-4814 if you have any questions relating to the electronic bidding process.
The Mayor and Board of Aldermen reserve the right to reject any of all bids and waive any informality.  
Specifications may be obtained from the office of the City Clerk at City Hall, 103 College Street, Batesville, MS 38606






/s/ Jerry Autrey, Mayor
/s/ Susan Berryhill, City Clerk
REVERSE AUCTION BIDDING:
• The real-time bidding interface will appear below at the start date and time set by the owner. If you are viewing this page before the set start time of the reverse auction, you may need to refresh the page in your web browser in order to see the real-time bidding interface below.

• The Central Bidding time listed for this Reverse Auction is the official time for the placement of bids. All bidders acknowledge that this Reverse Auction is conducted electronically and relies on hardware, software, internal and external network speeds, as well as other variables that are outside of the control of Central Bidding. Central Bidding does not suggest waiting until the final seconds to place your Reverse Auction Bid. Vendors are solely responsible for the placement of timely bids.

• If you are viewing a Multi-Line Item Reverse Auction and you do not see the next item for bid once the time for that item expires, you may need to refresh/reload your page. You can do so by clicking the "Refresh" or "Reload" button which is normally located near the Home, Forward, and Back buttons in your web browser (depending on which web browser you are currently using).

• For questions regarding automatic extensions of the Reverse Auction time and other Reverse Auction technical information, please refer to the Anti-Bid Sniping section on the Reverse Auction FAQ page.

• When entering a bid amount, you may ONLY enter numbers (and one decimal point if necessary).

• DO NOT ENTER A DOLLAR SIGN OR COMMA WITH YOUR BID AMOUNT.

Owner/Creator Username:

COBMSB

Reverse Auction Type:

Single Item

Bid Solicitation Start Time/Date:

14-Apr-2021 7:00:00 PM CDT

Bid Solicitation End Time/Date:

28-Apr-2021 4:00:00 PM CDT

Reverse Auction Start Time/Date:

05-May-2021 10:00:00 AM CDT

Reverse Auction End Time/Date:

05-May-2021 10:30:00 AM CDT

(

Expired

)

Status

Realtime Event

Action:

Sign-In to Bid
Starting Bid Amount:

$0.00
Current Winning Bid Amount:

$ {current_winning_bid}
Realtime bids history