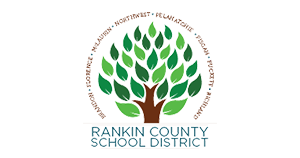 OUTDOOR WALK-IN FREEZER

Reverse Auction: 95158783
The Rankin County School District will receive bids for the purchase of four (4) Walk-In Freezers in the following manner:
 
BID NUMBER:     19-05
DESCRIPTION:    Purchase and Installation of four (4) Walk-In Freezers
 
The Rankin County School District will accept un-priced sealed bids until 2:00 P.M. TUESDAY, OCTOBER 16, 2018, online at www.centralbidding.com. Submissions will be evaluated and qualified vendors will then be invited to submit priced bids via reverse auction. The Electronic Reverse Auction will be held TUESDAY, OCTOBER 23, 2018 from 2:00 P.M. CST until 2:30 P.M. CST.  
 
Official bid documents may be obtained via the following web address: www.rcsd.ms, selecting the District Info tab and then selecting Public Bid Information. You may also download the documents from Central Bidding at www.centralbidding.com for a fee.
 
The Rankin County School District reserves the right to reject any and/or all bids or any groups thereof and waive any defect or informality in any bid or bidding procedure.

For any questions relating to the reverse auction process, please call Central Bidding at 225-810-4814.
REVERSE AUCTION BIDDING:
• The real-time bidding interface will appear below at the start date and time set by the owner. If you are viewing this page before the set start time of the reverse auction, you may need to refresh the page in your web browser in order to see the real-time bidding interface.

• When entering a bid amount, you may ONLY enter numbers (and one decimal point if necessary). You MAY NOT enter a dollar sign or comma with your bid amount.
Creator Username:

RCSDLF

Bid Solicitation Start Time/Date:

26-Sep-2018 07:00:00 AM

Bid Solicitation End Time/Date:

16-Oct-2018 02:00:00 PM

Reverse Auction Start Time/Date:

Starts: 6d, 23h+

Reverse Auction End Time/Date:

25-Oct-2018 02:30:00 PM

(

--

)

History:

141 Views, 1 Questions

Status

Realtime Event

Action:

Sign-In to Bid
11-Oct-2018 02:33:52 PM
Drawings for the freezers have been added. Verification of door locations will be finalized before ordering. Red ink marks the drawings to indicate approximate locations.
10-Oct-2018 03:00:19 PM
REVERSE AUCTION BID DATE CHANGED TO 10/25/18 FROM 10/23/18
08-Oct-2018 02:21:46 PM
Question-1 Is there a tentative schedule that each school has for completion date? Answer: April 1, 2018 is the date for all work to be completed Question 2. It states all plumbing and electrical by others, does this mean that we are not required to connect electrical and plumbing? Or does it mean that no modifications will need to be done to utilities by the FSEC?All electrical connections will be the responsibility of the contractor. Answer: All locations have been verified for service in the existing panels. Contractor will provide all material and labor to owners existing panel. Plumbing will be surface mounted piping on existing concrete slab.
08-Oct-2018 02:14:56 PM
Questions
25-Sep-2018 08:44:08 AM
added vendor emails
24-Sep-2018 02:10:58 PM
Added attachments
24-Sep-2018 01:32:49 PM
ADDED ADVERTISEMENT