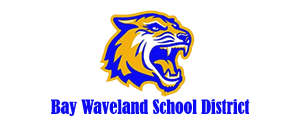 STEM Curriculum and Materials for Grades PreK through 8

Reverse Auction: 54875067
NOTICE TO BIDDERS
STEM Curriculum and Materials for Grades Pre-K through 8
 
The Board of Trustees of the Bay St. Louis-Waveland School District (BWSD) will be accepting bid proposals by means of sealed envelopes at the Bay St. Louis-Waveland School District Central Office, 200 North Second Street, Bay St. Louis, MS 39520, or by electronic bid submission. 
 
Specification responses will be accepted until 9:00 a.m. CST on Wednesday, Aug. 4, 2021. 
To receive a copy of the specifications, please email Rhonda Herrington at rherrington@bwsd.org.  Specifications may also be downloaded at www.centralbidding.com for a fee.  All bids must comply with the specifications provided.  The BWSD reserves the right to amend the specifications, as necessary, and agrees to notify all parties of any changes.
 
Electronic bids will be received by a reverse auction process administered by Central Bidding on August 4, 2021, at 2:00 p.m. CST, at which time bidding will begin and run until bid completion (time is subject to change).  For any questions relating to the electronic bidding process, please contact Central Bidding at 255-810-4814. 
 
The BWSD reserves the right to reject any and all bids. 
REVERSE AUCTION BIDDING:
• The real-time bidding interface will appear below at the start date and time set by the owner. If you are viewing this page before the set start time of the reverse auction, you may need to refresh the page in your web browser in order to see the real-time bidding interface below.

• The Central Bidding time listed for this Reverse Auction is the official time for the placement of bids. All bidders acknowledge that this Reverse Auction is conducted electronically and relies on hardware, software, internal and external network speeds, as well as other variables that are outside of the control of Central Bidding. Central Bidding does not suggest waiting until the final seconds to place your Reverse Auction Bid. Vendors are solely responsible for the placement of timely bids.

• If you are viewing a Multi-Line Item Reverse Auction and you do not see the next item for bid once the time for that item expires, you may need to refresh/reload your page. You can do so by clicking the "Refresh" or "Reload" button which is normally located near the Home, Forward, and Back buttons in your web browser (depending on which web browser you are currently using).

• For questions regarding automatic extensions of the Reverse Auction time and other Reverse Auction technical information, please refer to the Anti-Bid Sniping section on the Reverse Auction FAQ page.

• When entering a bid amount, you may ONLY enter numbers (and one decimal point if necessary). You MAY NOT enter a dollar sign or comma with your bid amount.
| | |
| --- | --- |
| Creator Username: | BWSDRH |
| Bid Solicitation Start Time/Date: | 20-Jul-2021 10:22:16 AM |
| Bid Solicitation End Time/Date: | 04-Aug-2021 09:00:00 AM ( 6d, 10h+ ) |
| Reverse Auction Start Time/Date: | 04-Aug-2021 02:00:00 PM |
| Reverse Auction End Time/Date: | 04-Aug-2021 02:30:00 PM |
| History: | 182 Views |
| Status | Public event |
| Action: | Sign-In to Bid |
23-Jul-2021 03:13:44 PM
Answers to vendor questions: There are no specific forms or formats required. The average class size (student group) is 25.
22-Jul-2021 05:46:57 PM
A document was added to include all information provided to interested parties with questions. This document will be updated with any and all information as it provided.
21-Jul-2021 11:02:53 AM
More details were added for clarity on quanities needed
21-Jul-2021 08:22:57 AM
Additional Information requested by an interested party was provided. Here is the information: 1. The student lessons are not required to based on a certain program or topic. Only STEM related. 2. The number of students listed is the total per grade level. Each classroom has an average of 25 students, which would be the size of the group for individual lessons.
20-Jul-2021 11:38:18 AM
vendor invitations were added