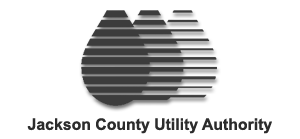 Grinder Station Packages

Reverse Auction: 93880399
REVERSE AUCTION INFORMATION
 
                                               GRINDER STATION PACKAGES
                 
                                                        NOTICE TO BIDDERS
 
 
Notice is hereby given that the Jackson County Utility Authority will receive bids in the following manner:
Un-priced bid proposals will be accepted until 9:00 A.M.  November 10, 2021, by electronic bid submission or sealed envelope at the Authority office, 1225 Jackson Avenue, Pascagoula, MS 39567 (Phone: 228/938-6809, ext. 5338) for the purchase of Grinder Station Packages.
Complete specifications may be obtained from the Authority's office at 8925 Highway 63, Moss Point, MS or can be downloaded from Central Bidding at www.centralbidding.com.  All bids must comply with the specifications provided.  The Authority reserves the right to amend the specification, as necessary, and agrees to notify all requesting bid packets.  Submissions will be evaluated and vendors submitting acceptable offers will be invited to submit priced bids via reverse auction.  Electronic bids and/or reverse auction bids can be submitted @ www.centralbidding.com.  For any questions relating to the electronic bid process, please contact Central Bidding @225-810-4814. Qualified bidders will be invited to participate in reverse auction which will take place November 23, 2021 @9:00 A.M.  The Authority reserves the right to extend the auction time or date necessary to complete the pre-qualification process. The lowest and best bid received will be accepted, subject to the provisions of Section 31-7-13 of the Mississippi Code of 1972, Annotated as Amended, and other applicable state law: but the Authority reserves the right to reject any and all bids and waive any informalities.  
 
 
Run:  10/24/21 & 10/31/21
 
Bill: Address in Ad.
 
REVERSE AUCTION BIDDING:
• The real-time bidding interface will appear below at the start date and time set by the owner. If you are viewing this page before the set start time of the reverse auction, you may need to refresh the page in your web browser in order to see the real-time bidding interface below.

• The Central Bidding time listed for this Reverse Auction is the official time for the placement of bids. All bidders acknowledge that this Reverse Auction is conducted electronically and relies on hardware, software, internal and external network speeds, as well as other variables that are outside of the control of Central Bidding. Central Bidding does not suggest waiting until the final seconds to place your Reverse Auction Bid. Vendors are solely responsible for the placement of timely bids.

• If you are viewing a Multi-Line Item Reverse Auction and you do not see the next item for bid once the time for that item expires, you may need to refresh/reload your page. You can do so by clicking the "Refresh" or "Reload" button which is normally located near the Home, Forward, and Back buttons in your web browser (depending on which web browser you are currently using).

• For questions regarding automatic extensions of the Reverse Auction time and other Reverse Auction technical information, please refer to the Anti-Bid Sniping section on the Reverse Auction FAQ page.

• When entering a bid amount, you may ONLY enter numbers (and one decimal point if necessary).

• DO NOT ENTER A DOLLAR SIGN OR COMMA WITH YOUR BID AMOUNT.

| | |
| --- | --- |
| Owner/Creator Username: | JCUART |
| Reverse Auction Type: | Multiple Items |
| Bid Solicitation Start Time/Date: | 26-Oct-2021 12:00:00 AM |
| Bid Solicitation End Time/Date: | 10-Nov-2021 09:00:00 AM |
| Reverse Auction Start Time/Date: | 02-Dec-2021 09:00:00 AM |
| Reverse Auction End Time/Date: | 02-Dec-2021 09:20:00 AM |
| Status | Realtime Event |
| Action: | Sign-In to Bid |
Starting Bid Amount:

$0.00
Current Winning Bid Amount:

$ {current_winning_bid}
Current Item for Bid:

Break Period
Realtime bids history
22-Nov-2021 09:42:14 AM
Added Addendum #1