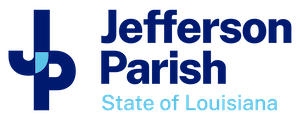 Bidders should read and must comply with all specific instructions and announcements pertaining to each bid.
*NOTICE: BID OPENING RELOCATION
The week of May 6 to May 10, 2019 – The West Bank office of Jefferson Parish Purchasing is moving back to their office in the General Government Building, 200 Derbigny Street, Suite 4400, Gretna, LA. CLICK HERE for more information..
| | | |
| --- | --- | --- |
| Title | Ends | Time Left |
| | 25-Jun-2019 02:00:00 PM | 29d, 16h+ |
| | 25-Jun-2019 02:00:00 PM | 29d, 16h+ |
| | 25-Jun-2019 02:00:00 PM | 29d, 16h+ |
| | 21-Jun-2019 04:30:00 PM | 25d, 19h+ |
| | 21-Jun-2019 04:30:00 PM | 25d, 19h+ |
| | 18-Jun-2019 02:00:00 PM | 22d, 16h+ |
| | 18-Jun-2019 02:00:00 PM | 22d, 16h+ |
| | 13-Jun-2019 02:00:00 PM | 17d, 16h+ |
| | 11-Jun-2019 02:00:00 PM | 15d, 16h+ |
| | 11-Jun-2019 02:00:00 PM | 15d, 16h+ |
| | 07-Jun-2019 04:30:00 PM | 11d, 19h+ |
| | 06-Jun-2019 02:00:00 PM | 10d, 16h+ |
| | 06-Jun-2019 02:00:00 PM | 10d, 16h+ |
| | 06-Jun-2019 02:00:00 PM | 10d, 16h+ |
| | 06-Jun-2019 02:00:00 PM | 10d, 16h+ |
| | 06-Jun-2019 02:00:00 PM | 10d, 16h+ |
| | 04-Jun-2019 02:00:00 PM | 8d, 16h+ |
| | 04-Jun-2019 02:00:00 PM | 8d, 16h+ |
| | 04-Jun-2019 02:00:00 PM | 8d, 16h+ |
| | 03-Jun-2019 11:00:00 AM | 7d, 13h+ |
| | 03-Jun-2019 11:00:00 AM | 7d, 13h+ |
| | 31-May-2019 11:00:00 AM | 4d, 13h+ |
| | 31-May-2019 11:00:00 AM | 4d, 13h+ |
| | 31-May-2019 11:00:00 AM | 4d, 13h+ |
| | 30-May-2019 02:00:00 PM | 3d, 16h+ |
| | 30-May-2019 02:00:00 PM | 3d, 16h+ |
| | 30-May-2019 02:00:00 PM | 3d, 16h+ |
| | 30-May-2019 02:00:00 PM | 3d, 16h+ |
| | 30-May-2019 02:00:00 PM | 3d, 16h+ |
| | 30-May-2019 11:00:00 AM | 3d, 13h+ |
| | 30-May-2019 11:00:00 AM | 3d, 13h+ |
| | 30-May-2019 11:00:00 AM | 3d, 13h+ |
| | 30-May-2019 11:00:00 AM | 3d, 13h+ |
| | 30-May-2019 11:00:00 AM | 3d, 13h+ |
| | 30-May-2019 11:00:00 AM | 3d, 13h+ |
| | 30-May-2019 11:00:00 AM | 3d, 13h+ |
| | 29-May-2019 11:00:00 AM | 2d, 13h+ |
| | 29-May-2019 11:00:00 AM | 2d, 13h+ |
| | 29-May-2019 11:00:00 AM | 2d, 13h+ |
| | 29-May-2019 11:00:00 AM | 2d, 13h+ |
| | 29-May-2019 11:00:00 AM | 2d, 13h+ |
| | 29-May-2019 11:00:00 AM | 2d, 13h+ |
| | 29-May-2019 11:00:00 AM | 2d, 13h+ |
| | 29-May-2019 11:00:00 AM | 2d, 13h+ |
| | 29-May-2019 11:00:00 AM | 2d, 13h+ |
| | 29-May-2019 11:00:00 AM | 2d, 13h+ |
| | 29-May-2019 11:00:00 AM | 2d, 13h+ |
| | 29-May-2019 11:00:00 AM | 2d, 13h+ |
| | 29-May-2019 11:00:00 AM | 2d, 13h+ |
| | 29-May-2019 11:00:00 AM | 2d, 13h+ |
| | 29-May-2019 11:00:00 AM | 2d, 13h+ |
| | 24-May-2019 04:30:00 PM | Expired |
| | 24-May-2019 11:00:00 AM | Expired |
| | 24-May-2019 11:00:00 AM | Expired |
| | 23-May-2019 02:00:00 PM | Expired |
| | 23-May-2019 11:00:00 AM | Expired |
| | 23-May-2019 11:00:00 AM | Expired |
| | 23-May-2019 11:00:00 AM | Expired |
| | 22-May-2019 11:00:00 AM | Expired |
| | 22-May-2019 11:00:00 AM | Expired |
| | 21-May-2019 02:00:00 PM | Expired |
| | 21-May-2019 02:00:00 PM | Expired |
| | 21-May-2019 02:00:00 PM | Expired |
| | 21-May-2019 02:00:00 PM | Expired |
| | 21-May-2019 02:00:00 PM | Expired |
| | 21-May-2019 11:00:00 AM | Expired |
| | 17-May-2019 04:30:00 PM | Expired |
| | 17-May-2019 04:30:00 PM | Expired |
| | 16-May-2019 02:00:00 PM | Expired |
| | 16-May-2019 02:00:00 PM | Expired |
| | 14-May-2019 02:00:00 PM | Expired |
| | 14-May-2019 02:00:00 PM | Expired |
| | 02-May-2019 02:00:00 PM | Expired |
| | 02-May-2019 02:00:00 PM | Expired |
| | 30-Apr-2019 02:00:00 PM | Expired |
| | 30-Apr-2019 02:00:00 PM | Expired |
| | 30-Apr-2019 02:00:00 PM | Expired |
| | 26-Apr-2019 04:30:00 PM | Expired |
| | 25-Apr-2019 02:00:00 PM | Expired |
| | 25-Apr-2019 02:00:00 PM | Expired |
| | 25-Apr-2019 02:00:00 PM | Expired |
| | 25-Apr-2019 02:00:00 PM | Expired |
| | 23-Apr-2019 02:00:00 PM | Expired |
| | 18-Apr-2019 11:00:00 AM | Expired |
| | 16-Apr-2019 02:00:00 PM | Expired |
| | 16-Apr-2019 02:00:00 PM | Expired |
| | 12-Apr-2019 04:30:00 PM | Expired |
| | 12-Apr-2019 11:00:00 AM | Expired |
| | 09-Apr-2019 02:00:00 PM | Expired |
| | 09-Apr-2019 02:00:00 PM | Expired |
| | 29-Mar-2019 04:30:00 PM | Expired |
| | 26-Mar-2019 02:00:00 PM | Expired |
| | 15-Mar-2019 04:30:00 PM | Expired |
| | 08-Mar-2019 04:30:00 PM | Expired |
| | 07-Mar-2019 11:00:00 AM | Expired |
| | 01-Mar-2019 04:30:00 PM | Expired |
| | 28-Feb-2019 02:00:00 PM | Expired |
| | 28-Feb-2019 11:00:00 AM | Expired |
| | 26-Feb-2019 02:00:00 PM | Expired |
| | 22-Feb-2019 04:30:00 PM | Expired |
| | 18-Jan-2019 04:30:00 PM | Expired |
| | 18-Dec-2018 02:00:00 PM | Expired |
| | 14-Dec-2018 04:30:00 PM | Expired |
| | 13-Dec-2018 02:00:00 PM | Expired |
| | 30-Nov-2018 04:30:00 PM | Expired |
| | 27-Nov-2018 02:00:00 PM | Expired |
| | 26-Oct-2018 04:30:00 PM | Expired |
| | 19-Oct-2018 04:30:00 PM | Expired |
| | 27-Sep-2018 02:00:00 PM | Expired |
| | 21-Sep-2018 04:30:00 PM | Expired |
| | 24-Aug-2018 04:30:00 PM | Expired |
| | 17-Aug-2018 04:30:00 PM | Expired |
| | 05-Apr-2018 11:00:00 AM | Expired |